A PLACE FOR PET OWNERS AND ANIMAL LOVERS
PetlifeSA™ is a comprehensive and trusted source of pet health
and lifestyle information for South African pet owners.

WE COMMUNICATE RELEVANT CONTENT – ALL IN ONE LOCATION. OUR EVER-GROWING COLLECTION OF SUMMARISED INFORMATIVE ARTICLES ARE ACCESSIBLE AND ENGAGING.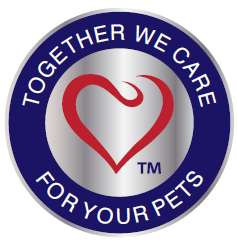 We care deeply about animals and take the health and wellbeing of your pets very seriously.
When you explore PetlifeSA™, you will discover responsible content that will facilitate the best possible care of your pets throughout their lives.
However, please note and remember that we are not veterinarians. Therefore, if you suspect your pet needs medical attention, please seek a professional's opinion and assistance.
We are also proud to promote various Animal Welfares and Charities and encourage support for all the great work they do to help animals in need.
If you want to know more about the basic needs of pets, which pet parasites to protect your pets against or health conditions you should be aware of, this is the section for you. Think oral health, symptoms of illnesses, exercise needs, nutritional needs, weight advice and much more.
Raising pets is a rewarding responsibility that many owners may need help with. In this section you will find articles on basic training and why socialising is important for a pet's development. Behavioural issues as well as common phobias and fears are also covered here.
In this interesting and informative section you will find articles about dog breeds, cat breeds, health conditions that are common in certain breeds, uncommon facts about dogs and cats, the evolution of cats and dogs, working dogs, feral cats and more.
Travelling or relocating with pets is seldom a straightforward task. That's why we've dedicated a whole section to the topic. Read articles about safe car travel, car travel equipment, safety during the holidays, moving house with a pet, pet sitters and more.
The thought of something happening to your pet can cause sleepless nights. Fortunately, some situations can be avoided by taking the necessary safety precautions, but it also helps to know what to do in case of an emergency.
Our lifestyle section shares thoughts and insights on pet clothing and accessories, pet hotels, walking and hiking spots in South Africa's nine provinces, strange habits, dog and cat beds, dealing with pet hair and more.
*Any and all content on PetlifeSA™'s website, social media and other platforms are for educational purposes only and should not be viewed or used as medical advice, diagnosis or treatment. If your pet is experiencing any health issues, please consult a veterinarian professional immediately.
**We are an aggregator of content from various websites, blogs and other online platforms that share pet-related information, articles and insights. In PetlifeSA™ content portal you will find almost everything you need to know about pets and their needs, all in one place, for your convenience. We hope you find the simplified and concise content useful. Be sure to check in regularly for new articles.