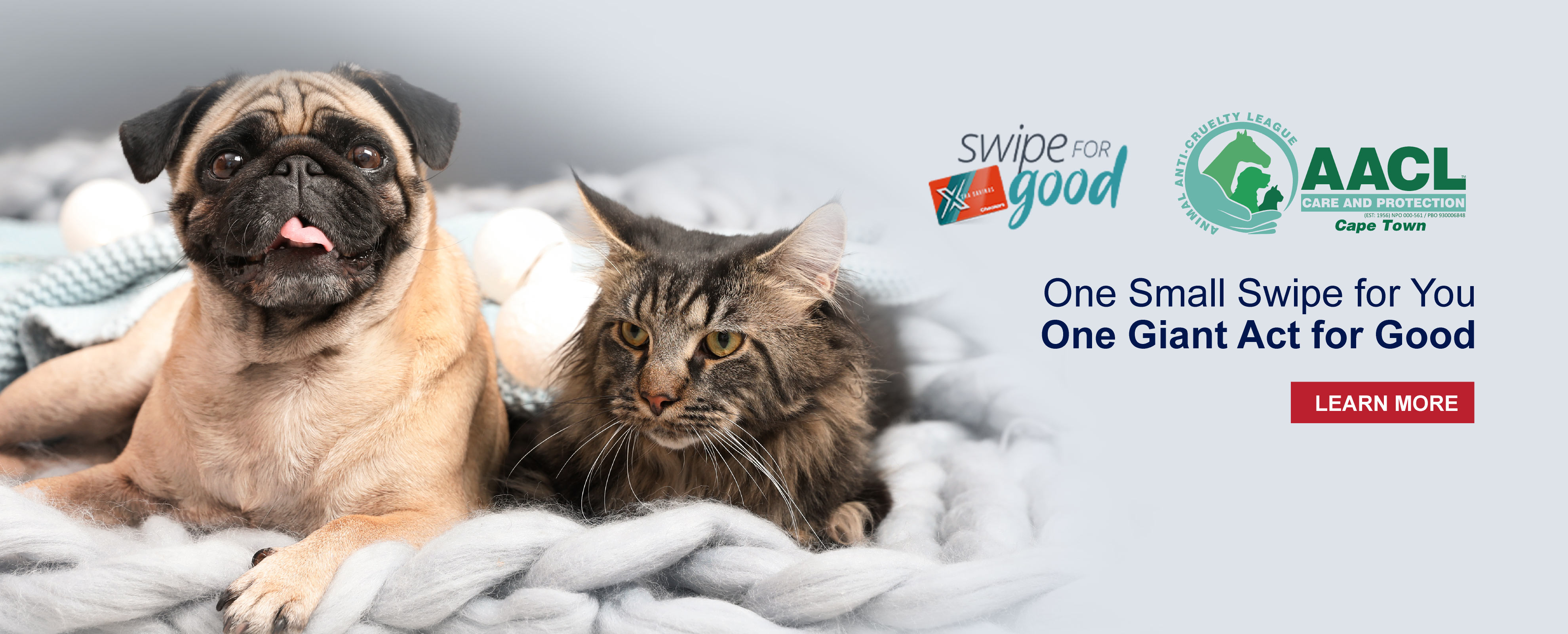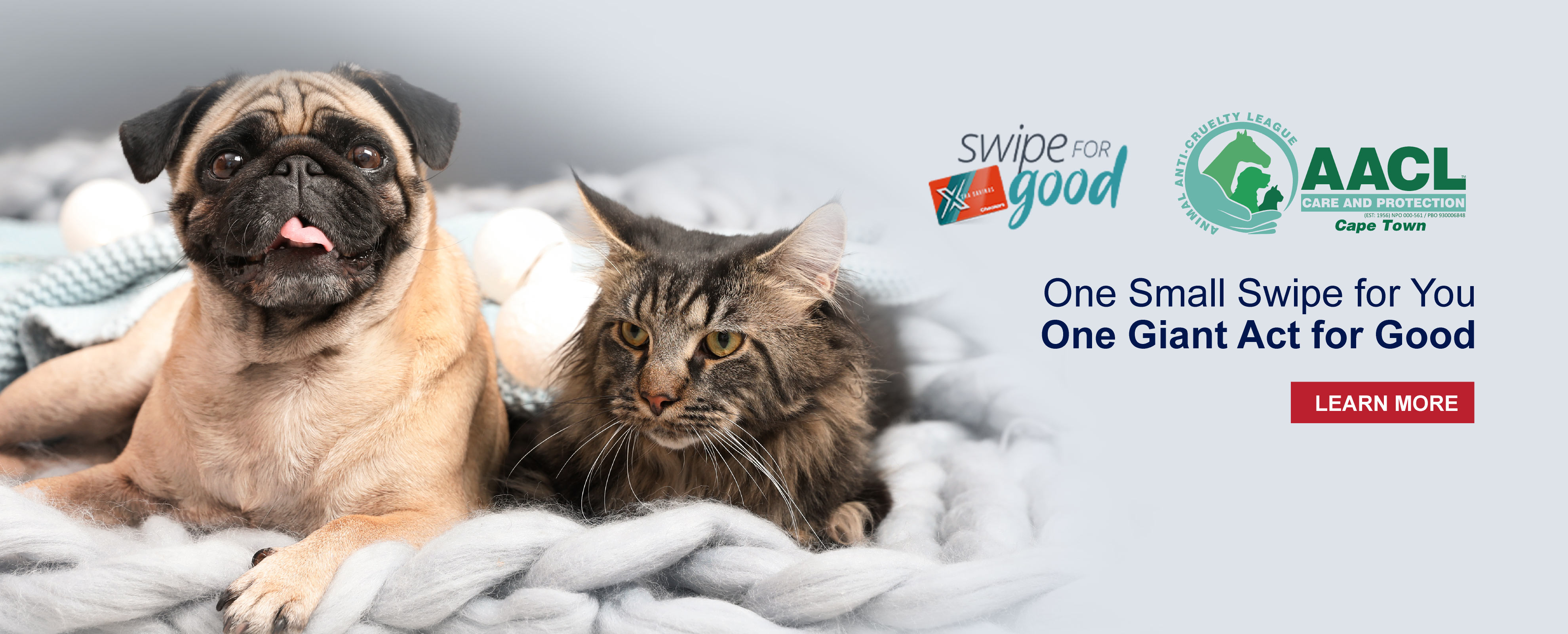 PLSA446-Welfare-Page-Banner-02
PLSA446-Welfare-Page-Banner-02

AACL – Animal Anti-Cruelty League
CURRENT & UPCOMING INITIATIVES & EVENTS
#WeCan Project: – We are challenging 100 000 individuals to donate only R10 to help us reach our goal of R1 000 000.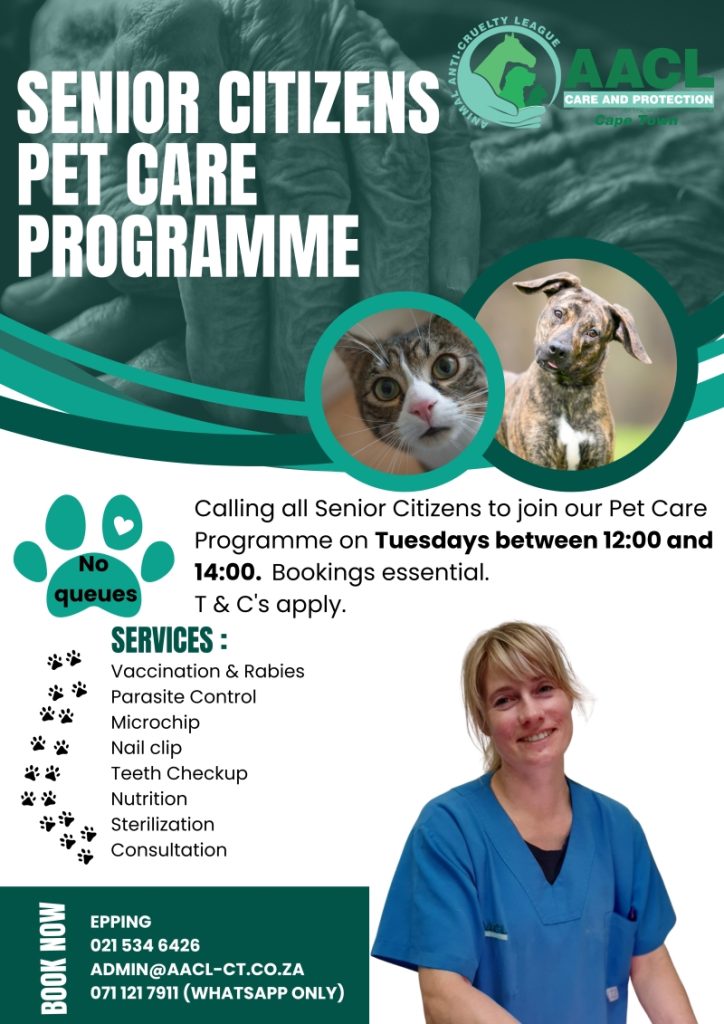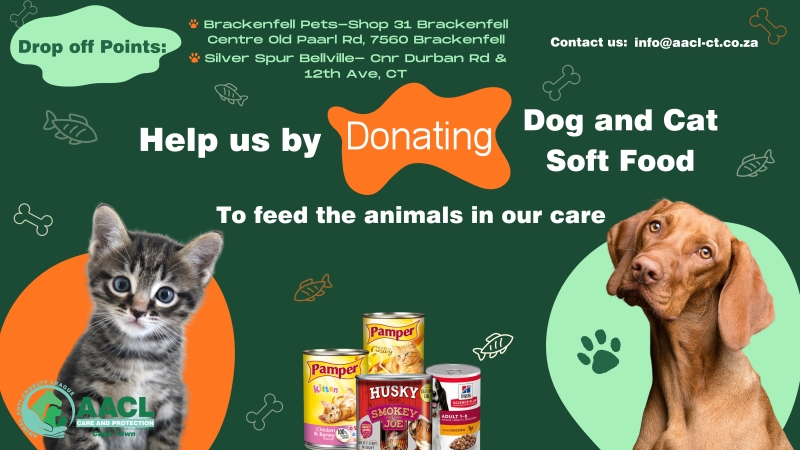 We are challenging 100 000 individuals to donate only R10 to help us reach our goal of R1 000 000. These donations will go toward the primary care of the animals who are in need of rehabilitation.

How you are making a difference.

The #WeCan campaign encourages animal lovers of all ages, to walk this mile-to-a million with us. You are one of 100 000 individuals who have decided to help our four & three-legged friends like Misty, Mo, Star, Percy & Michael. The AACL Cape Town sees in excess of 50 000 animals and the characters who you've heard about are only five of them! You can donate R10 to any of the characters you choose and your donation will enable us to continue caring for our furry friends, as well as those still to come!
Help us to get to 300 adoptions as soon as possible.
If your heart and home is ready for a pet, choose a pet that needs your love the most.
Save a precious life, change a dear animal's destiny and enrich your life by adopting.


AACL Epping & Bellville Wish List
Montego, Royal Canin or Hills dry cat and dog food
Dog and Cat toys
Soft food for dogs and cats
Tick and flea treatment for cats and dogs(eg. Broadline, bravecto, nexguard)
Greengel, Dishwashing liquid, washing powder or Bleach
Dog beds
Cat scratch towers
Please email us at info@aacl-ct.co.za for more information.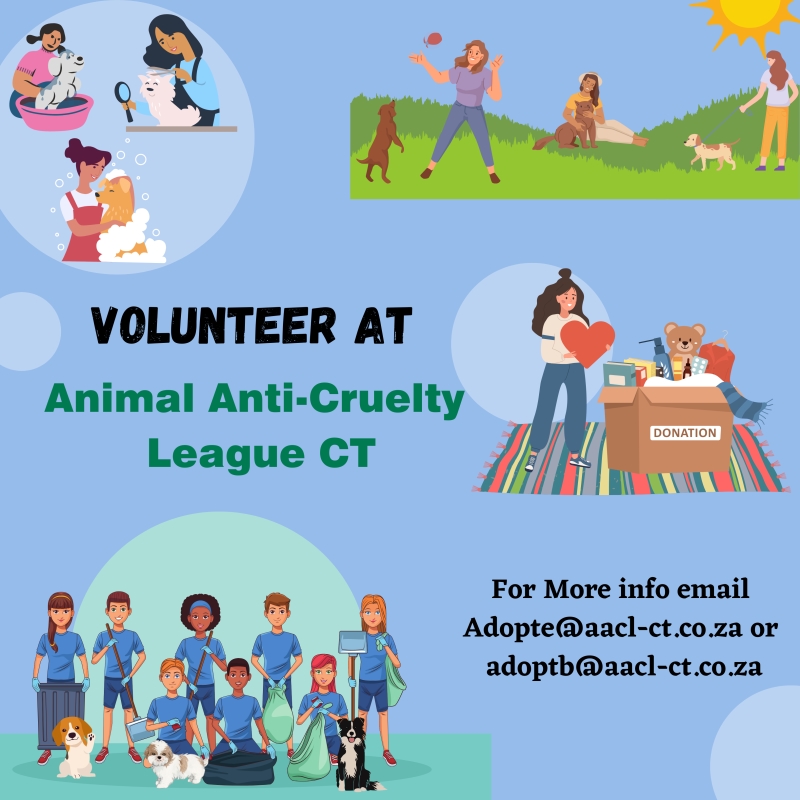 NAME: ANIMAL ANTI-CRUELTY LEAGUE CAPE TOWN
BANK: STANDARD BANK
BRANCH: RONDEBOSCH
ACCOUNT NO.: 071465820
Click on the link here to shop – AACL Cape Town (myshopify.com)
You can find your fur babies food, tick and flea treatments and Treats and toys here, your support helps us to look after all our animals at AACL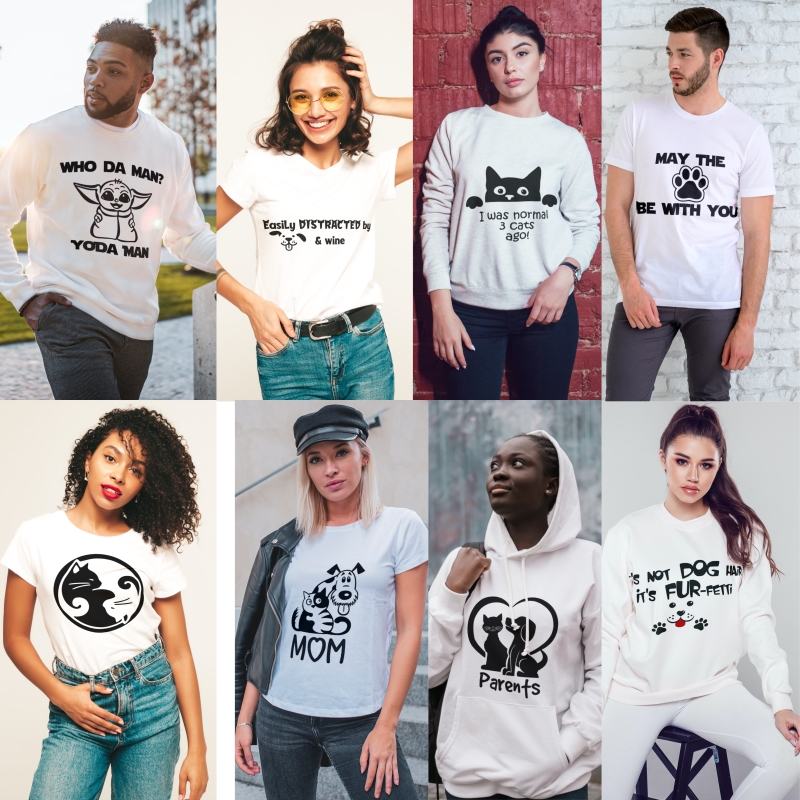 You can now shop our AACL-CT T-shirts! We are excited to announce AACL-CT merchandise.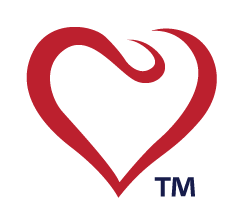 Our Animal Welfare Organisation of the Month is Animal Welfare Society Stellenbosch
AWSS has been changing lives for over 67 years.
THEIR OBJECTIVES
– Serve our community & their pets
– Prevent cruelty & the ill treatment of animals
– Encourage kindness & consideration towards animals
– Teach the community the humane treatment of animals
– Improve the health of animals
Average Daily Intake: 3 Dogs & 2 Cats
Keep reading to find out what they do and how you can help.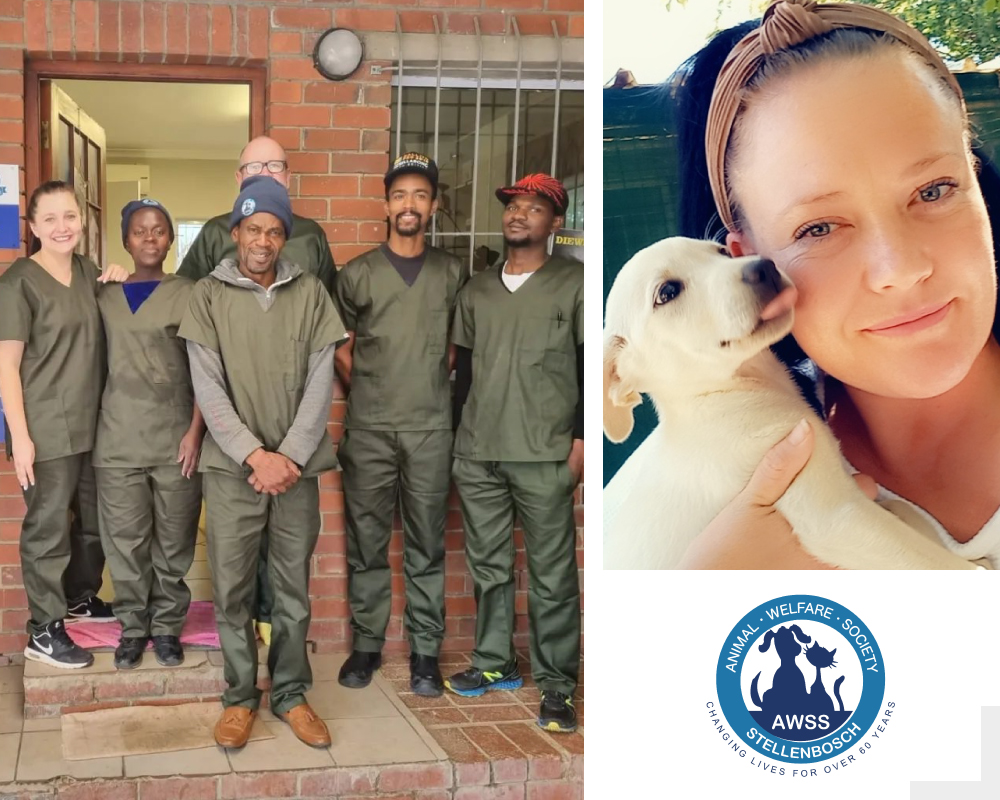 About AWSS & the Difference
They Make
'Together We Make a Difference'
HOW AWSS MAKES A DIFFERENCE
RESCUE, REHABILITATE & REHOME
Their kennels and cattery care for stray, homeless, surrendered, unwanted, abandoned and rescued dogs and cats. Their aim is to reunite stray pets through their Lost and Found service and to find loving forever homes for all their other animals.
VETERINARY CARE
Their passionate veterinary team is committed to being there for pet owners and animals who need them the most, empowering their community and curbing pet overpopulation.
INSPECTORATE
The Inspector's role is all encompassing and includes the (a) confiscation of mistreated animals (b) collection and rescue of abandoned, neglected and abused animals and (c) collection of sick, injured, stray and homeless animals.
COMMUNITY OUTREACH
The Community Outreach Clinics connect pet owners with services to keep their pets happy and healthy. They provide vaccinations, sterilisation, parasite control, primary veterinary health care and humane education.
HUMANE EDUCATION
Humane education is a crucial part of their mission and aims. Everyone can make a difference in the lives of animals and that begins by learning about their welfare and understanding that they're sentient beings with a right to a good quality life.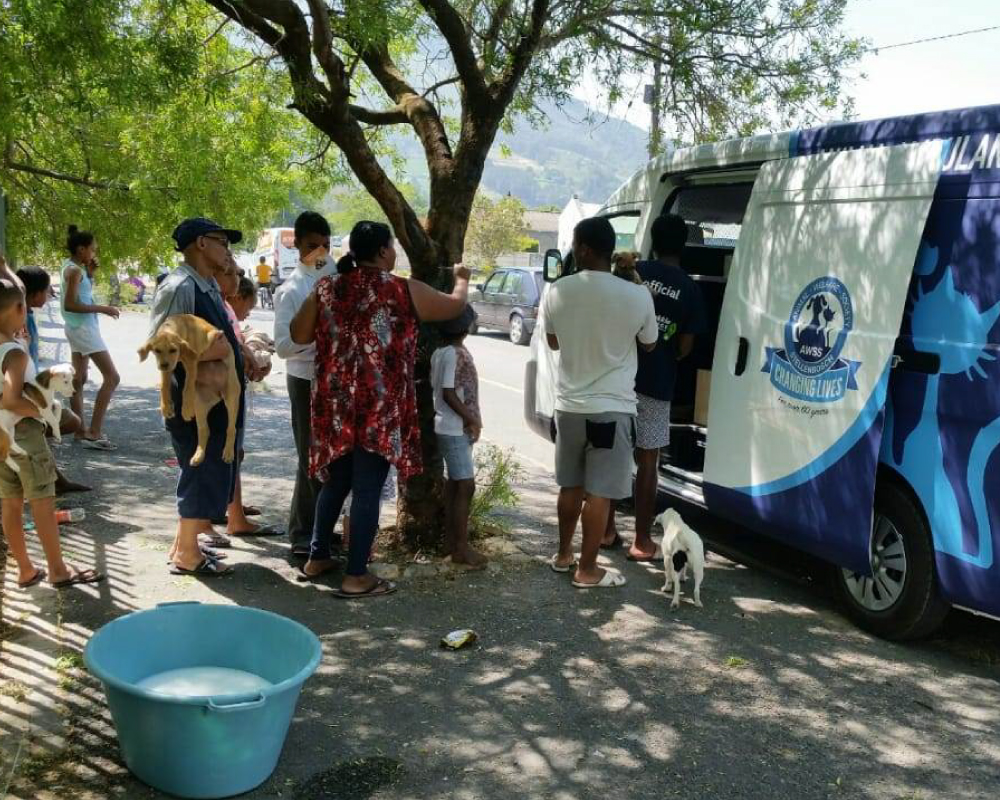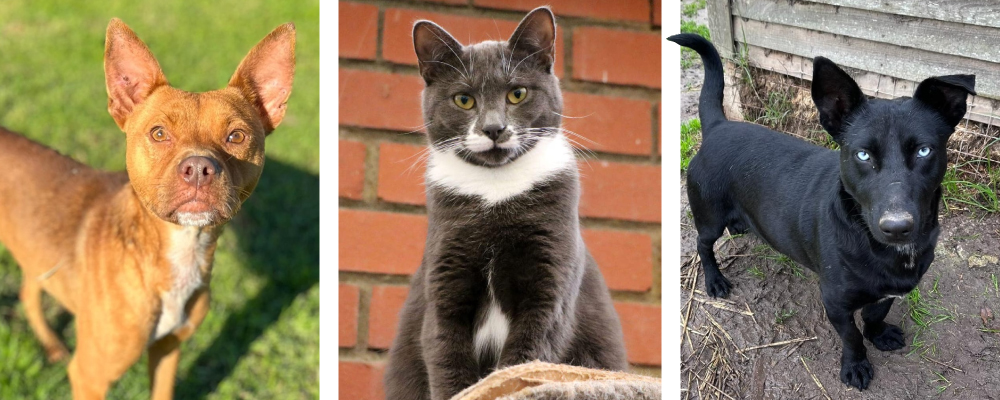 You Can Make a Difference
You can make a significant impact on the lives of these precious animals by:
(a) Getting involved
(b) Helping to fulfil AWSS's wish list
Or even better – make a small monthly contribution to their organisation. See bank details below.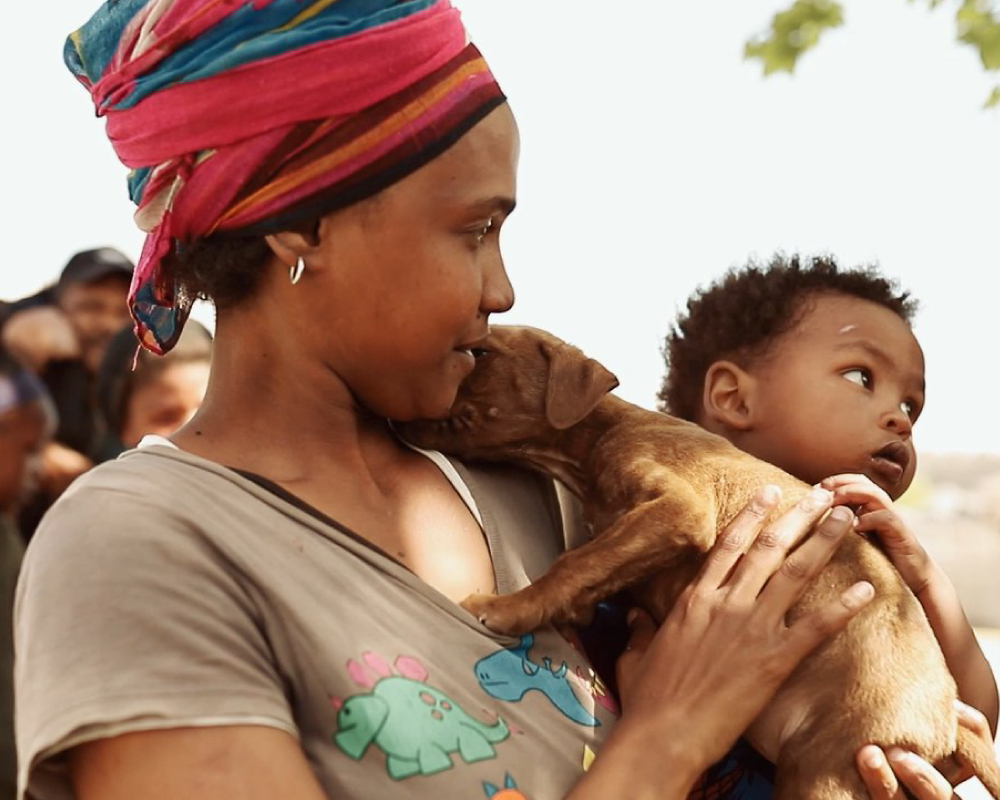 Contribute a once-off or monthly donation. They have a range of donation methods to make donation quick and convenient. See below.
They're always in need of volunteers – whether it's your time, talents or expertise, the help will be greatly appreciated.
Get muddy, work up a sweat, run our coastline or swim a mile.
Whatever you decide to do, do it for AWSS!
Become an AWSS Dream Builder. Remembering animals in your Will provides a lifeline to neglected, abandoned and lonely animals.
Find comfort in knowing that after your passing, AWSS can give your pet all the love and care they need while they find them a new loving home.
WET CAT FOOD
KITTEN MOUSSE
TINNED DOG FOOD
PUPPY TOYS
ROPE DOG LEADS
HALF SHELL POOLS
PORTABLE X-RAY UNIT
PRE-LOVED ITEMS FOR CHARITY SHOP
MONETARY DONATIONS
Account Number
149 804 2856
Account Type
Cheque Account
Follow AWSS on Social Media
#RescueIsMyFavouriteBreed
342
Lives Saved by Fosters
1,603
Clinic Consultations
5,728
Inspectorate Call-outs