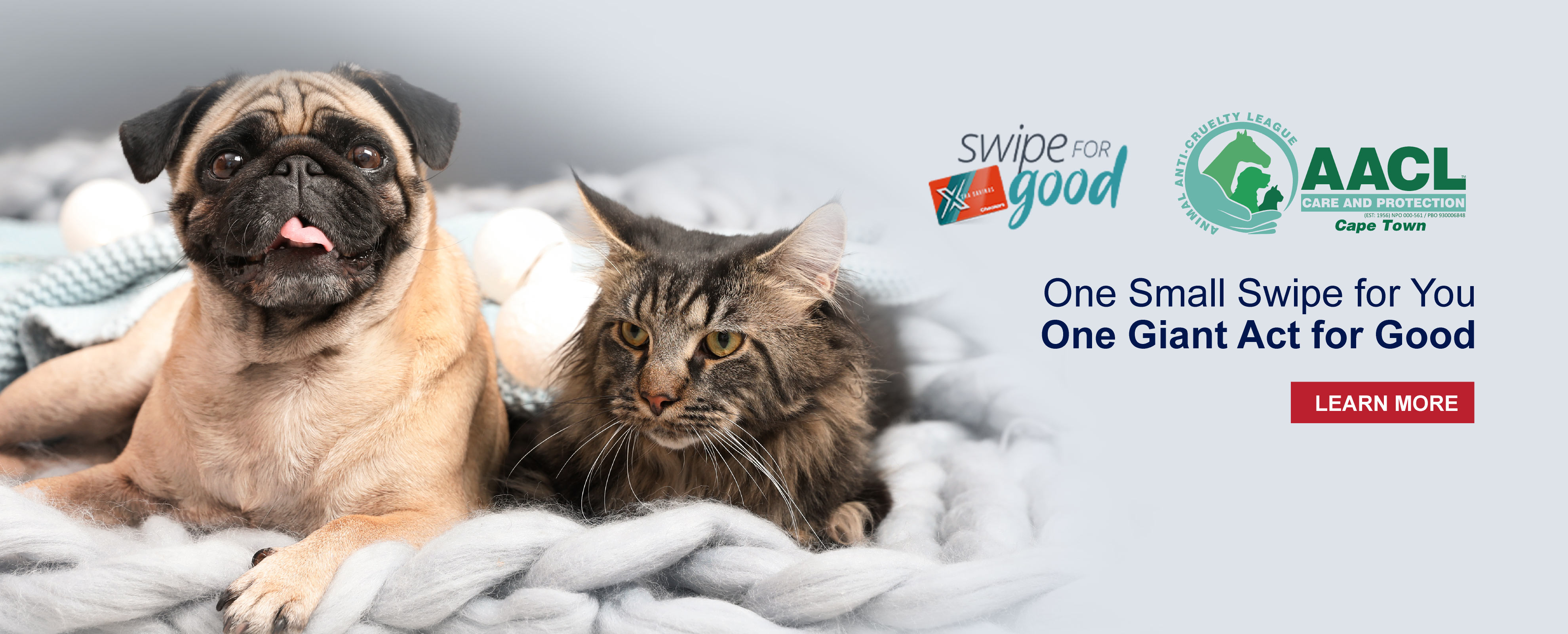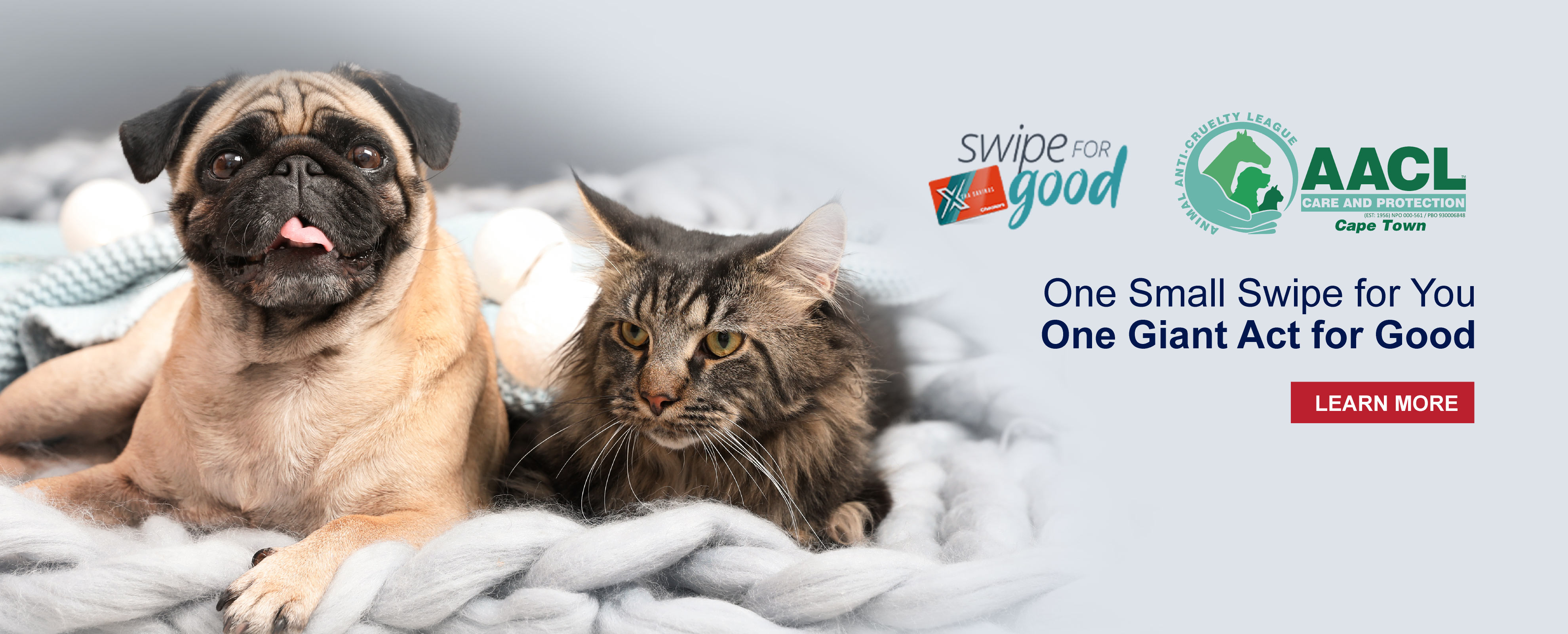 PLSA446-Welfare-Page-Banner-02
PLSA446-Welfare-Page-Banner-02

AACL – Animal Anti-Cruelty League
CURRENT & UPCOMING INITIATIVES & EVENTS
#WeCan Project: – We are challenging 100 000 individuals to donate only R10 to help us reach our goal of R1 000 000.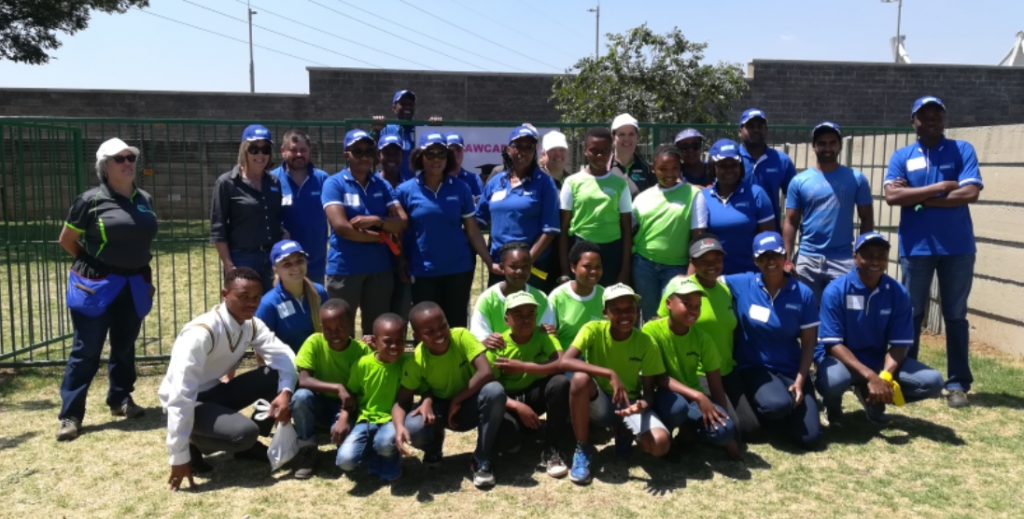 VISSION
To train staff, volunteers and focus on our community, especially at-risk youth. To assist with the training of the animals in the care of AACL Johannesburg. This gives the animals a better chance of being adopted, while providing life skills to people in a safe setting. Holistically, we need to focus on the community we serve and their needs and how through their animals we can make a positive change in their lives.
To teach skills of how to handle difficult dogs, basic animals behaviour and also dog bite prevention to at risk youth in the communities, local schools, and in the communities AACL-Jhb services through our mobile clinic with primary animal health care.
We are challenging 100 000 individuals to donate only R10 to help us reach our goal of R1 000 000. These donations will go toward the primary care of the animals who are in need of rehabilitation.

How you are making a difference.

The #WeCan campaign encourages animal lovers of all ages, to walk this mile-to-a million with us. You are one of 100 000 individuals who have decided to help our four & three-legged friends like Misty, Mo, Star, Percy & Michael. The AACL Cape Town sees in excess of 50 000 animals and the characters who you've heard about are only five of them! You can donate R10 to any of the characters you choose and your donation will enable us to continue caring for our furry friends, as well as those still to come!

AACL Epping & Bellville Wish List
● Leads (new or used)
● Collars (new or used)
● Whiskas dry food for kittens
● Dog toys (strong balls, ropes and safe chew toys)
● Husky brand canned food for puppies: chicken and rice
● Flea treatment (Frontline, Advantix, CERTIFECT or Revolution)
● Gumboots sizes 7 to 10
Please call 021 534 6426/7 to arrange collection.
HELP FROM VOLUNTEERS

● Playtime
● Dog walks
● Dog washes
● Cage cleaning
● Maintenance work
● Easy Admin: Data Capturing
NAME: ANIMAL ANTI-CRUELTY LEAGUE CAPE TOWN
BANK: STANDARD BANK
BRANCH: RONDEBOSCH
ACCOUNT NO.: 071465820
Click on the link here to shop – AACL Cape Town (myshopify.com)
You can find your fur babies food, tick and flea treatments and Treats and toys here, your support helps us to look after all our animals at AACL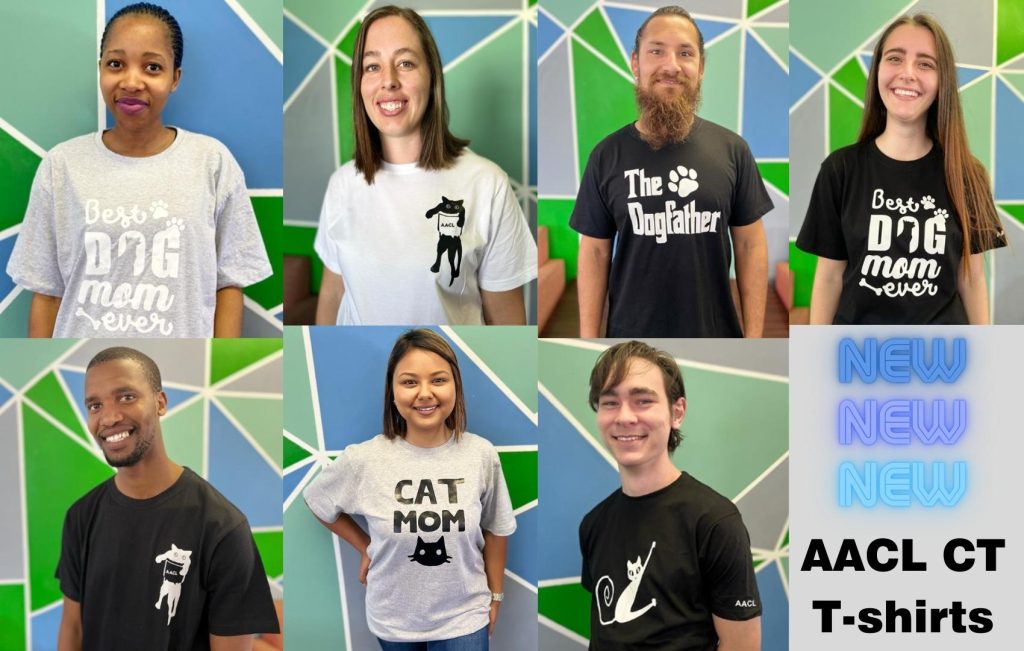 You can now shop our AACL-CT T-shirts! We are excited to announce AACL-CT merchandise.
AACL EPPING TURNED 50 LAST YEAR

At 50, they're all grown up with grown-up goals. To continue the celebration, help them get to: 250 Adoptions AS SOON AS POSSIBLE.
If your heart and home is ready for a pet, choose a pet that needs your love the most.
Save a precious life, change a dear animal's destiny and enrich your life by adopting.


Healthy Pets, Healthier Community program launches in Struisbraai and Bredasdorp, helping hundreds of dogs and cats.
Animal protection organization Humane Society International/Africa has launched its Healthy Pets, Healthier Community pilot program in Struisbraai and Bredasdorp, Cape Agulhas, to improve the welfare of roaming and owned community cats and dogs. As part of the launch, HSI/Africa and partners conducted the program's first sterilisation marathon or "sterithon" at Struisbaai North Primary School and the Bredasdorp East Sports Grounds, sterilising 142 animals (111 dogs and 31 cats) and providing vaccinations, deworming and other treatment for 100 other animals, all of whom also received other primary veterinary care and grooming—as well as treats and toys from HSI/Africa volunteers.
The Healthy Pets, Healthier Community program provides local pet owners with the knowledge to help families maintain a healthy and humane lifestyle for their pets. This pilot program is also delivering humane education for local schools and families, low-cost veterinary services, and includes an animal law enforcement component that will strengthen the protection of animals in these communities. HSI/Africa will work with partners, other animal welfare groups and school children in the communities to improve the lives of their companion animals.
The program is being rolled out following a Monitor and Impact Evaluation Assessment survey for communities, that showed low dog and cat sterilization rates in Bredasdorp East and Struisbaai North, and high euthanasia and shelter surrender rates at the Cape Agulhas Municipality animal control facility. The survey indicated that most pets are not kept inside the home or do not have suitable outdoor kennels. This resulted in cruel practices such as dogs being kept on heavy chains and pets suffering from severe untreated tick, mite, lice and fly infestations.
Audrey Delsink, wildlife director and acting campaign manager for HSI/Africa's companion animal and engagement program, said: "HSI/Africa is very proud to launch its very first Healthy Pets, Healthier Community pilot program in Cape Agulhas. The program aims to improve the health and welfare of companion animals in these communities through enhancing the family and pet bond. This is being achieved through high sterilization and vaccination rates. Meaningful and effective community engagement and humane education will be central to the success of our program. We encourage the communities of Struisbaai North and Bredasdorp East to participate and help us implement locally humane solutions for their dogs and cats through affordable veterinary services."
In addition, HSI/Africa also visited two local schools to teach students the importance of responsible pet care and to encourage them to bring their pets to the "sterithon" and clinic days in the areas. The talks were focused on more than 400 children, who received educational coloring books to help them learn about caring for their pets at home.
Cape Agulhas Municipality executive mayor Paul Swart said: "Roaming dogs are a real challenge in our communities. To change this situation, we need to better inform our communities and I want to commit myself to doing so, starting here with HSI/Africa. Cape Agulhas is the most Southern point in South Africa, and we want to become an example for the rest of the country. We want to be a humane society that cares for one another – not only for us as humans, but especially for our pets. Through the 'Healthy Pets, Healthier Community' program we wish to change the mindsets of our people to help them become better parents to their pets. Healthy and happy pets can improve our personal health and bring happiness to our homes. We thank the HSI/Africa team for the work you've already done in Cape Agulhas, and we look forward to becoming kinder, animal-loving communities with you."
HSI/Africa encourages all community members to register their animals for sterilization and bring their furry friends to upcoming clinics to be hosted in 2023.
Struisbaai North registration
Call Trevor on 084 511 8705
Bredasdorp East registration
Call Kerri-Lee on 082 712 8331
Program Enquiries
Call Audrey Delsink on 083 390 0337