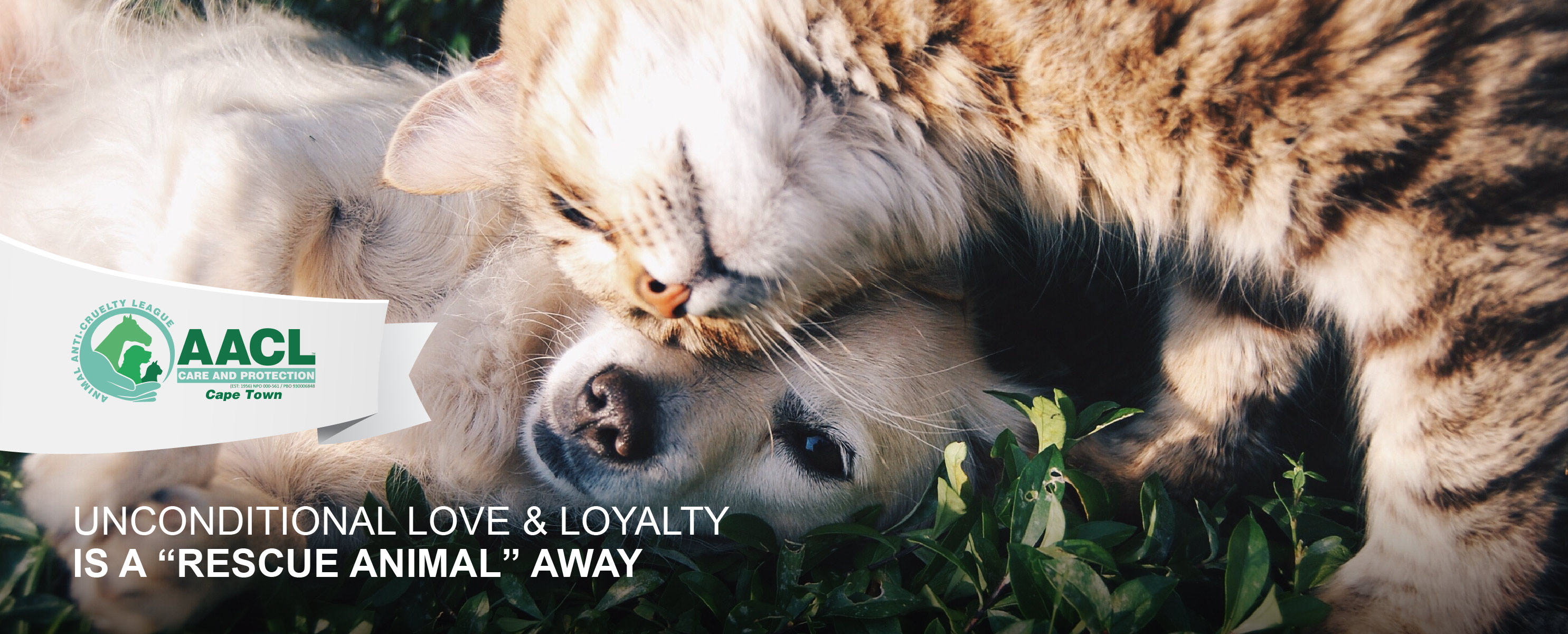 AACL – Animal Anti-Cruelty League
We're excited and honoured to feature South Africa's second largest independent animal welfare organisation on PetlifeSA for one year, starting July 2019.
AACL is a national organisation that aims to prevent and eliminate all cruelty to all animals – whether arising from ignorance, neglect or deliberate cruelty – and to alleviate consequent cruelty.
Different branches will be featured throughout the year.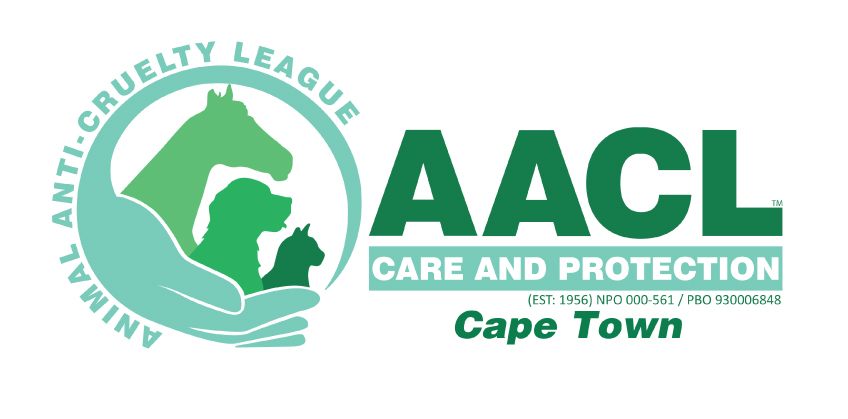 AACL EPPING TURNED 50 THIS YEAR
At 50, we're all grown up with grown-up goals. This July, help us get to: 50 Adoptions AS SOON AS POSSIBLE.
If your heart and home is ready for a pet, choose a pet that needs your love the most.
Save a precious life, change a dear animal's destiny and enrich your life by adopting.



AACL Epping & Bellville Wish List
DONATIONS NEEDED

● Leads (new or used)
● Collars (new or used)
● Whiskas dry food for kittens
● Outdoor roller blinds for cattery
● Dog toys (strong balls, ropes and safe chew toys)
● Husky brand canned food for puppies: chicken and rice
● Flea treatment (Frontline, Advantix, CERTIFECT or Revolution)
● Strong shelving and brackets
● Gumboots sizes 7 to 10
● Filing cupboard

Please call 021 534 6426/7 to arrange collection.

HELP FROM VOLUNTEERS

● Playtime
● Dog walks
● Dog washes
● Cage cleaning
● Maintenance work
● Easy Admin: Data Capturing
NAME: ANIMAL ANTI-CRUELTY LEAGUE CAPE TOWN
BANK: STANDARD BANK
BRANCH: RONDEBOSCH
ACCOUNT NO.: 071465820
CURRENT & UPCOMING INITIATIVES & EVENTS
AACL Epping Turned 50 – Support Our Adoption Drive
Help us get to: 50 Adoptions AS SOON AS POSSIBLE
Sanlam Marathon & AACL – 15 September 2019
Details coming soon!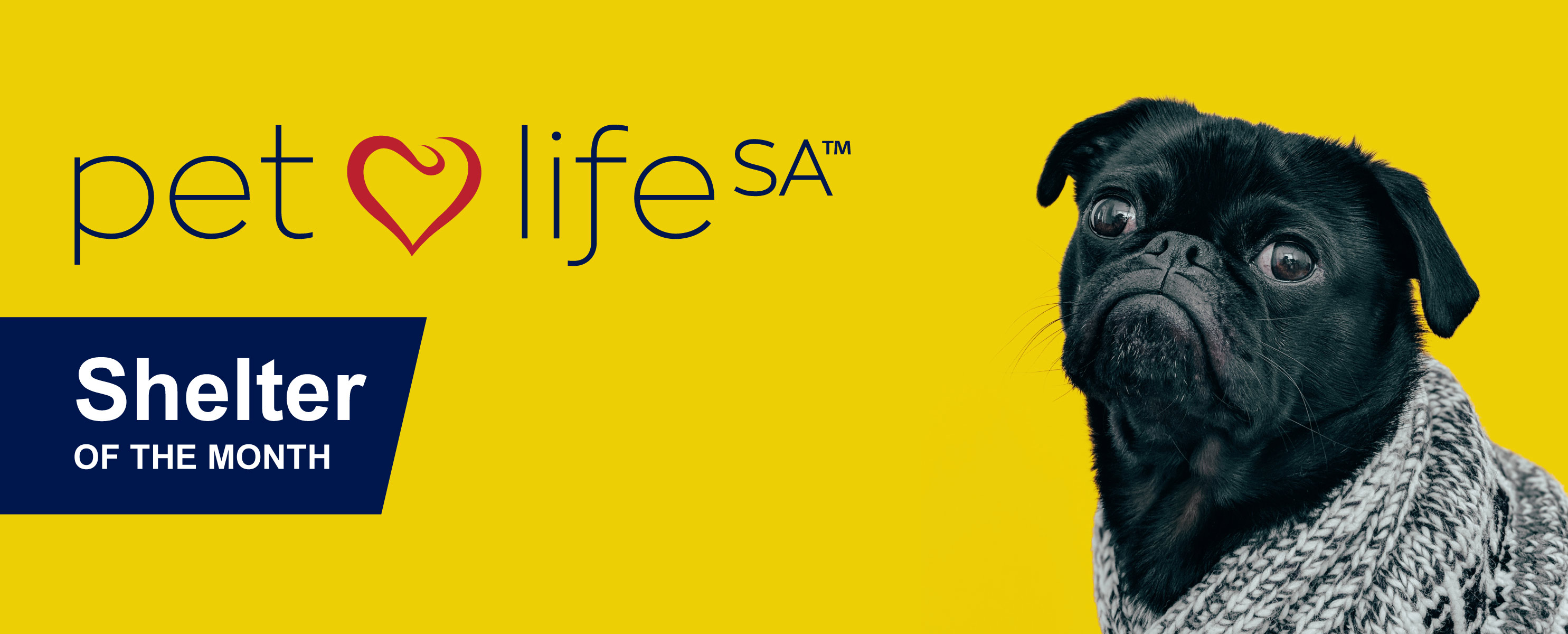 Our Animal Welfare Organisation of the Month is FALLEN Angels
Each month, we choose a different South African shelter to support.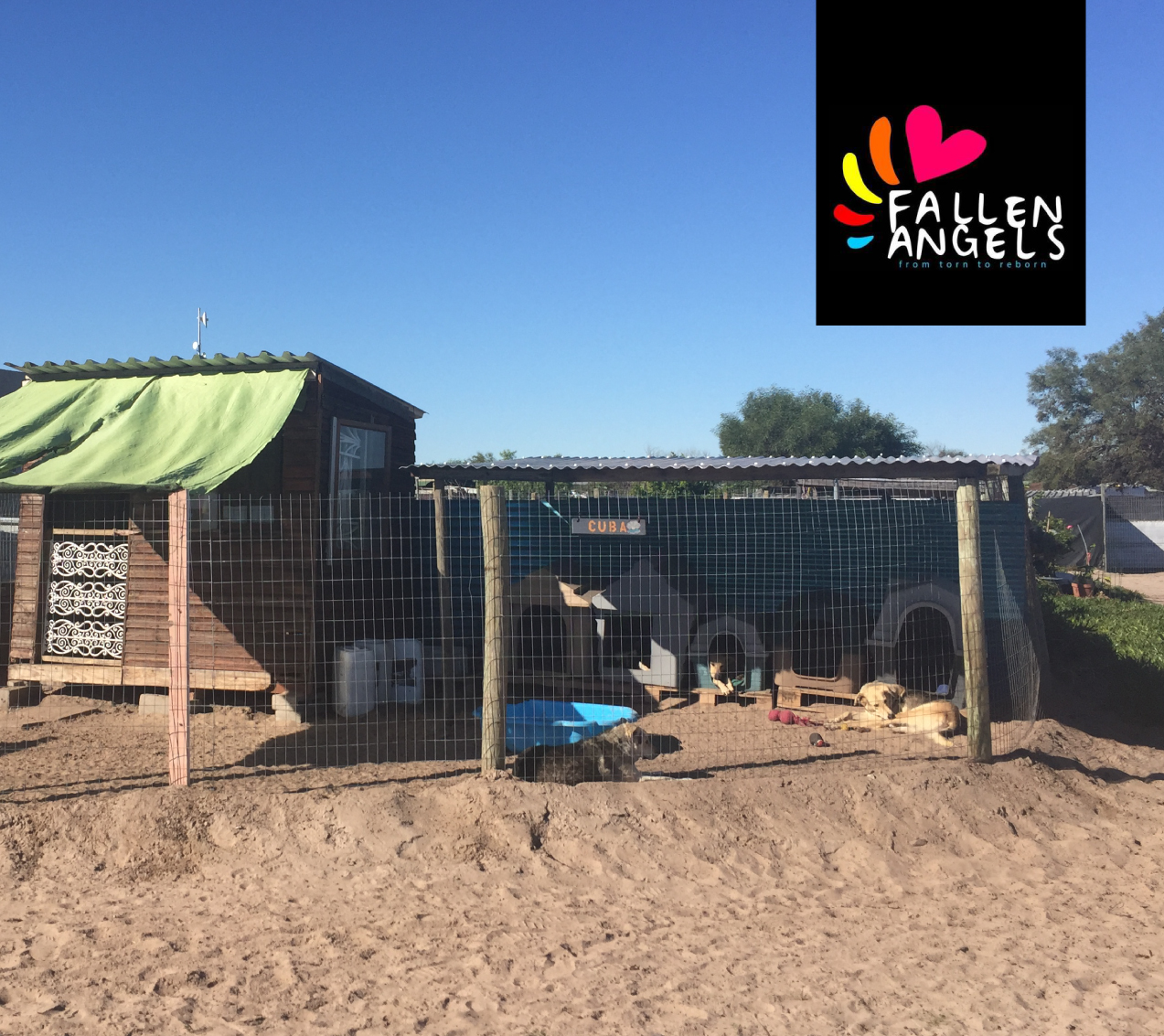 FALLEN Angels is an NPO situated in Melkbosstrand that focuses on the rescue, rehabilitation and rehoming of domestic animals. Through animal therapy they aim to assist in healing the broken souls of any 'FALLEN Angels' they are financially able to assist.
YOU CAN ALSO SUPPORT FALLEN ANGELS
BY MAKING A DONATION:

Acc Name:  FA Pet Rescue
Bank:  FNB
Branch Code:  203809
Acc. Number:  626 339 7713
Swift:  FIRNZAJJXXX
Reference:  Your Name

SMS "Donate Angel"
48748 to donate R10
40580 to donate R20
(SA Network Rates Apply)
DONATIONS:
Fallen Angels cares for 309 dogs.
They need 180 kg of food every day.
Please consider adding one or more of these items to your basket or trolley:
● Puppy and kitten food: dry and wet
● Dog and cat food: dry and wet
● Medium plastic food bowls
● Liver spread, peanut butter or doggy treats
● Tennis and soccer balls
● Doggy toys
● Cat litter
● Brooms, mops, rakes and spades
● Wheelbarrows
● Buckets
● Washing powder
● Chicken and rice
● Black bags
● Kennels
● Toilet Paper and paper towels
● Pine gel and other cleaning products
● Wet wipes
● Spray bottles
● Water bowls
● For staff: reflective jackets, overalls and gumboots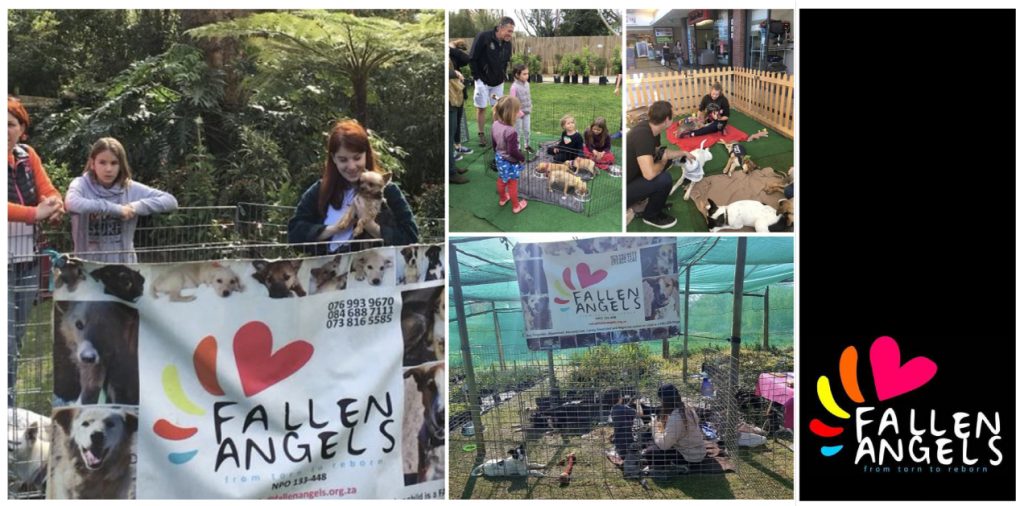 DROP-OFF POINT:
Builders Warehouse, Sunningdale Lifestyle Centre,
Every Sunday, 10:00 – 14:00
or Portion 25/19 of the farm Kleine Zoute Rivier 1063,
Melkbosstrand, 7441
CONTACT:
https://www.fallenangels.org.za/
info@fallenangels.org.za
Shireen: 076 993 9670 | Gayl: 084 688 7111
Charmaine: 073 816 5585 | Craig: 083 468 8246