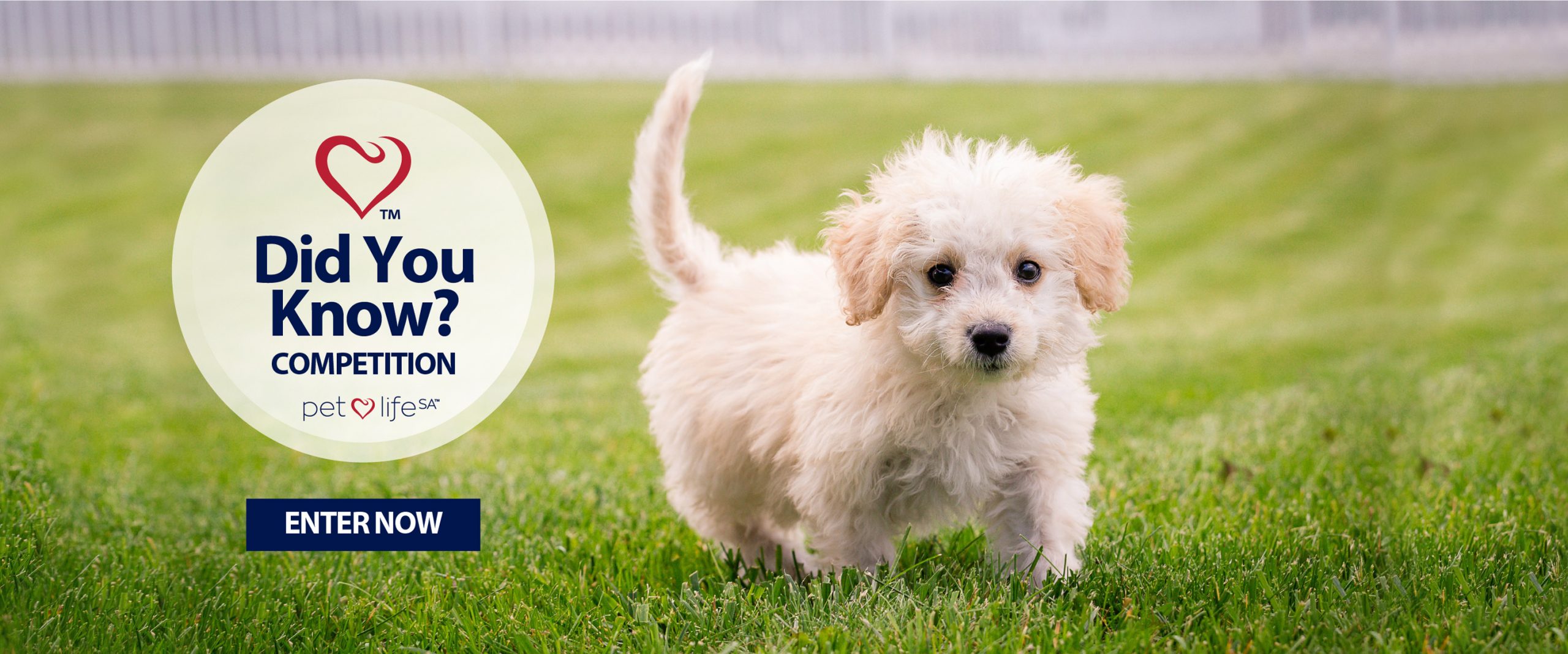 This competition is closed.
The winner will be notified via email.
Terms & Conditions Apply
To enter, fill in the form and answer all the questions.
Enter here:

www.petlifesa.com/fun-rewards/did-you-know-competition

One entry per household is permitted.
Employees of PetlifeSA™ and their families, or agents of, or consultants to, or the suppliers of any goods
or services are not eligible for the prize.
This competition starts 01 July 2020 and ends 31 August 2020.
Every valid entry will be submitted into the draw to WIN a Dental Hamper.
PetlifeSA™ Club Members will automatically receive 5 entries.
The winner will be selected randomly by an independent agent and notified via email.
PetlifeSA™ reserves the right to terminate this competition without notice, should any irregularities arise.
Participants will have no recourse against PetlifeSA™, its directors or promotional agencies as a result
of such termination.
Not a member yet?
Join the PetlifeSA™ Club