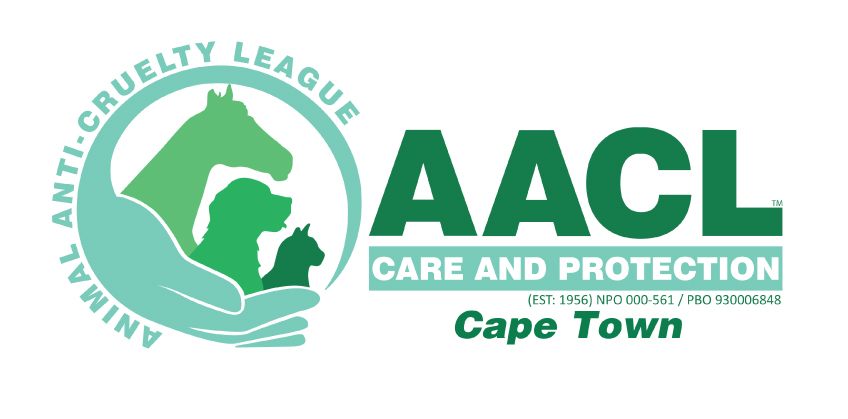 AACL – Animal Anti-Cruelty League
We're excited and honoured to feature South Africa's second largest independent animal welfare organisation on PetlifeSA.
Facts About your Cat's Heart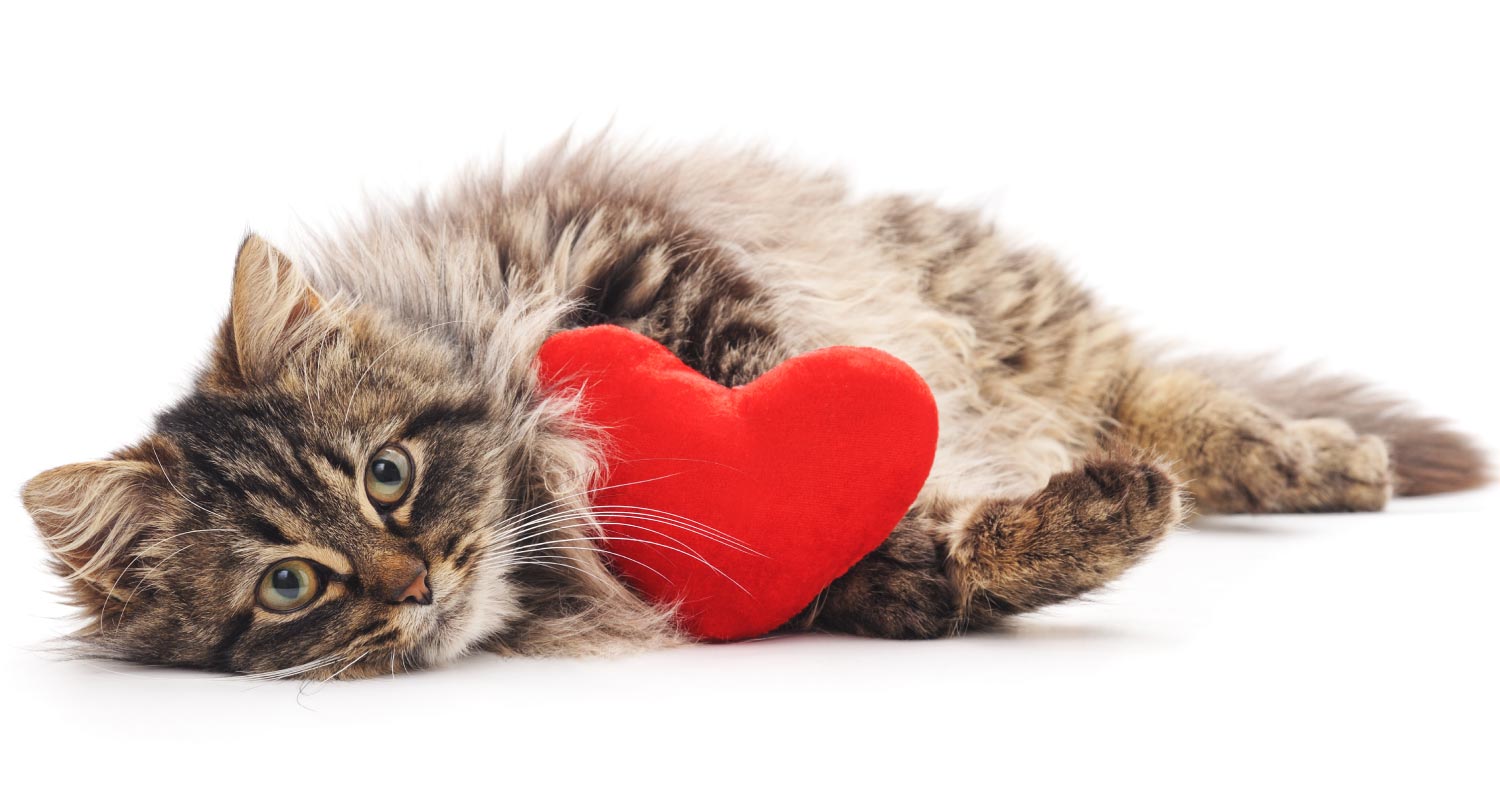 FELINE CARDIOVASCULAR SYSTEM
The body needs oxygen-rich blood. The heart makes sure this blood gets around. Then, once the oxygen-depleted blood goes through the lung fields, the cycle repeats.
A cat's heart is a small yet impressive organ which works around the clock. In fact, their little hearts beat like crazy, which is surprising, since cats seem calm and confident most of the time. OK, not literally crazy, but each human heartbeat roughly converts to three cat heartbeats.
What does the Cardiovascular System Consist of?
A heart
Blood Vessels: arteries, capillaries and veins
What do these components do or control?
Blood pressure
Control blood circulation
Blood plasma: sugar, hormones, salts, acidity and concentration
The heart relies on messages from the nerves and hormones as well as muscle cooperation to function at its best. Despite all of these delicate and complicated processes, cats don't get sick often, but they can still suffer from heart disease.
HEART PROBLEM SYMPTOMS
It's not easy to tell when a cat is sick. Even signs of something more serious, for example heart problems, are often difficult to spot, if noticeable at all. Still, it helps to at least look out for the following:
Collapse
Weight loss
Weakness/fatigue
Panting and/or coughing
Loss of or decreased appetite
Unable or unwilling to exercise
WAYS TO PICK UP AND DIAGNOSE HEART PROBLEMS
Since a heart problem or heart disease is not obvious or even visible, you need to take your cat for regular, thorough checkups. A stethoscope won't always cut it, but a new heart murmur could be a clue. To get answers, there are numerous tests to turn to:
X-rays
Hormone test
Heartworm test
Blood chemistry levels
Electrocardiogram (ECG)
Complete blood count (CBC)
Echocardiogram: echo, 2D echo, cardiac ultrasound & echocardiography (especially 2D)
WHAT TYPES OF HEART DISEASE DO CATS GET?
Unlike dogs, cats are not often born with heart problems or malformations (congenital anomalies) and murmurs in kittens are usually harmless and short-lived.
When the heart muscle thickens, optimal pumping is compromised. In cats, this common heart disease is called hypertrophic cardiomyopathy (HCM) which can cause heart failure.
Other diseases include dilated cardiomyopathy (DCM), restrictive cardiomyopathy (RCM) and intermediate cardiomyopathy (ICM).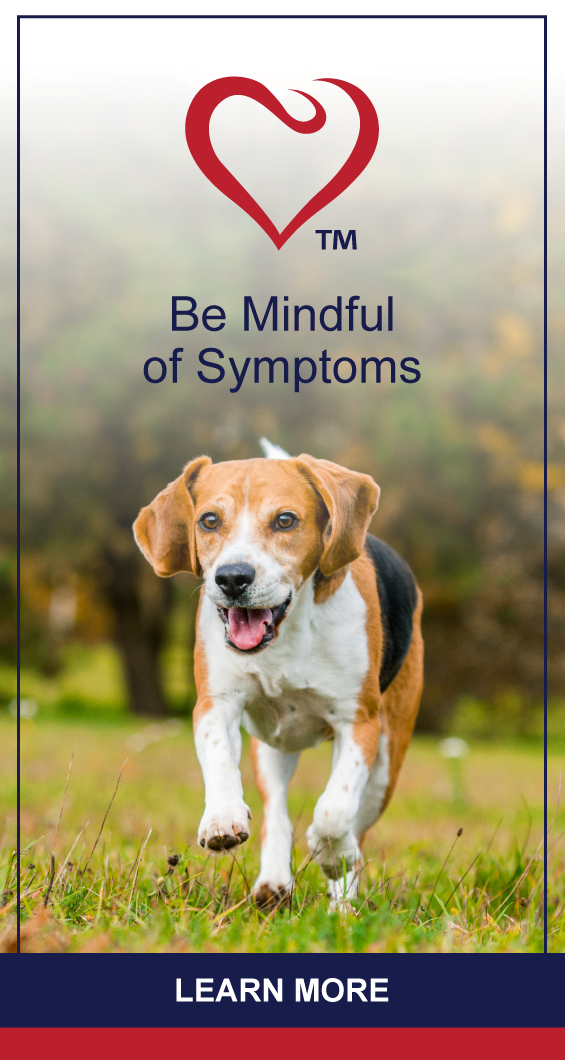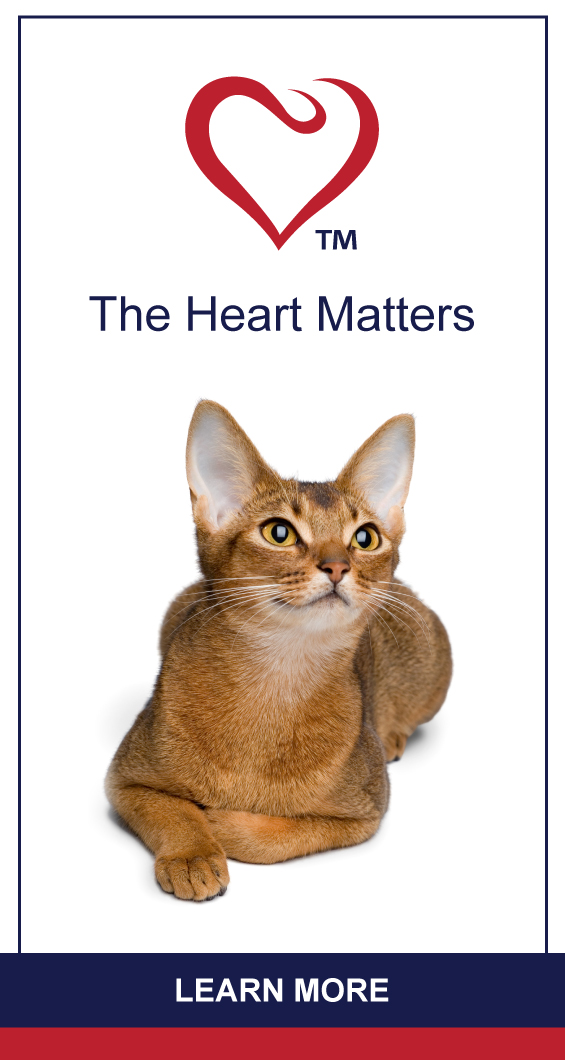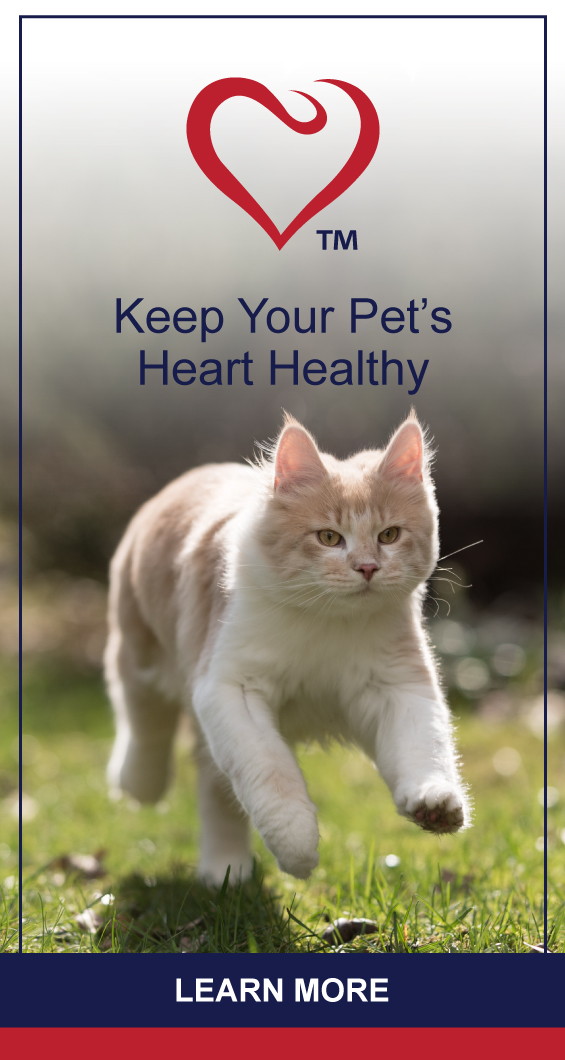 petlifesa-heart-disease-ad-set-slider-01-FIN
petlifesa-heart-disease-ad-set-slider-02-FIN
petlifesa-heart-disease-ad-set-slider-03-FIN