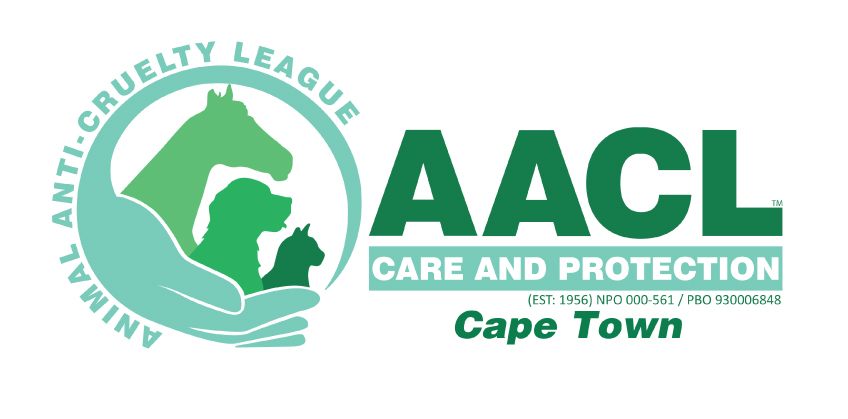 AACL – Animal Anti-Cruelty League
We're excited and honoured to feature South Africa's second largest independent animal welfare organisation on PetlifeSA.
Rabies diagnosis, prevention & the value of vaccination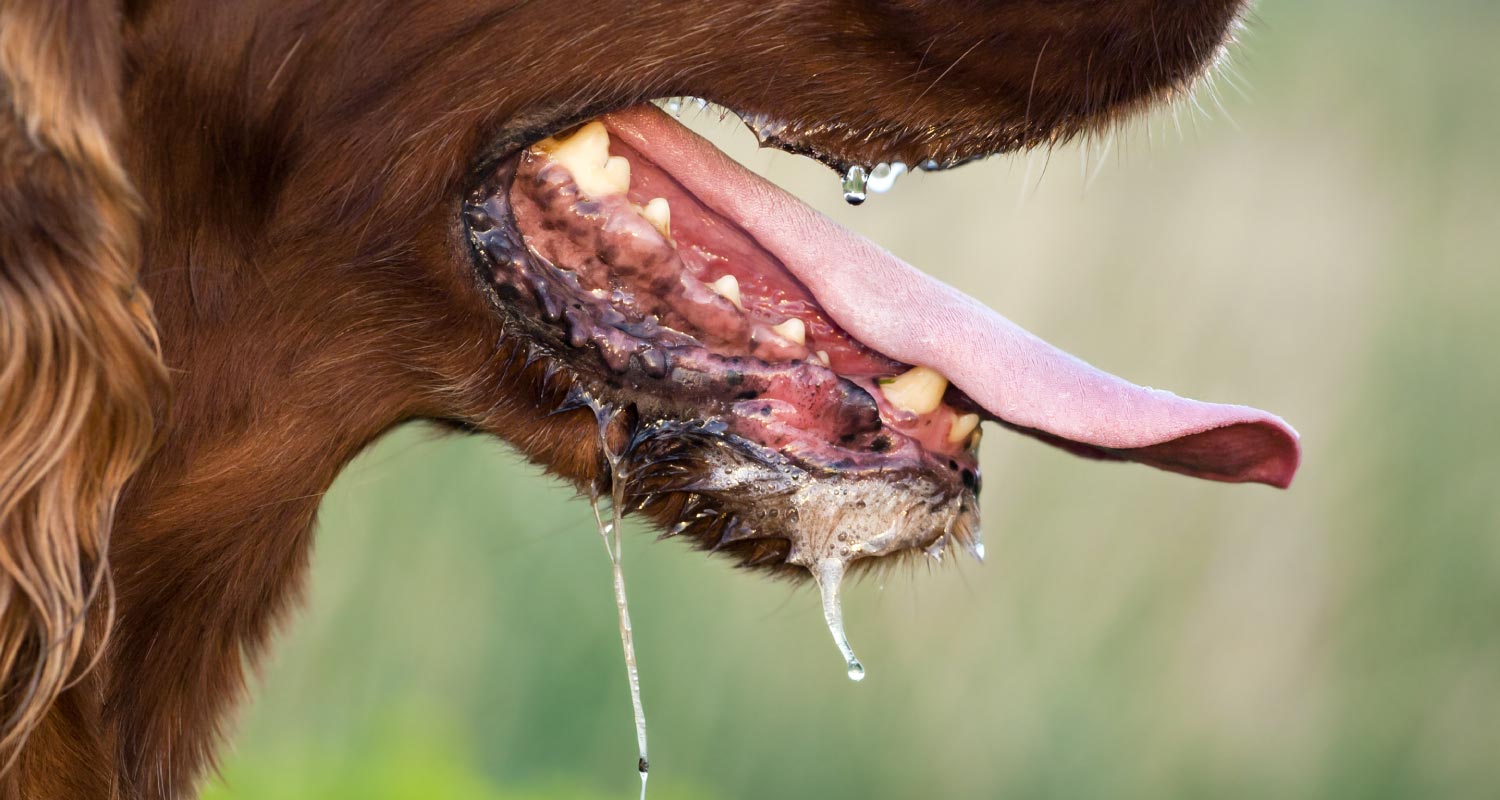 Rabies is a dangerous, fatal viral disease that can be contracted by animals and humans. 
Animals are typically the transmitters and dogs alone are responsible for 99% of related deaths. For this reason, prevention efforts should primarily be focused on canines.
WHAT CAN INCREASE A PET'S ODDS OF BECOMING INFECTED?
Not receiving routine vaccines
Exploring alone / without supervision
Coming into contact with an unvaccinated animal
HOW IS RABIES DIAGNOSED?
Brain samples taken after death are required to make a reliable diagnosis. So, even though there are several signs of rabies infection, diagnosis can only be confirmed once the affected mammal has succumbed to the disease.
Before the disease takes its toll, veterinarians can only consider clinical symptoms and the animal's history.
If rabies has been confirmed in a dead animal that attacked another before it died, the victim will most likely have contracted rabies from it. The necessary measures, generally recommended by a veterinarian, should be taken.
HOW CAN RABIES BE PREVENTED?
BE A RESPONSIBLE PET OWNER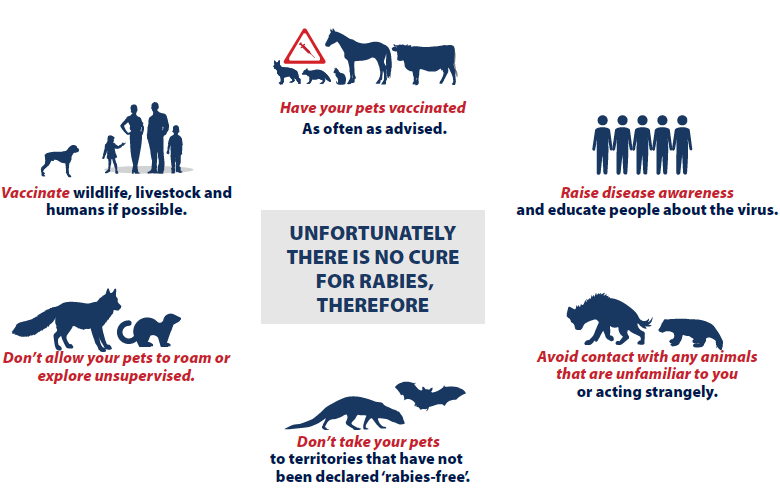 Note: If you think a deceased pet is carrying rabies, rather contact animal control services to help you take him or her to the veterinary. Diagnosis may provide peace of mind and inform further action if anyone else (animal or human) is at risk.
BE SAFE
If you have the smallest suspicion that your pet may have been exposed to the rabies virus, don't ignore your instincts. Safely transport your pet to the nearest veterinary for inspection. Be careful around his or her mouth and rather wear thick gloves if you have a pair handy.
DID YOU KNOW
World Rabies Day is observed annually on 28 September to raise awareness about rabies prevention.
It is the first and only global day of action and awareness for rabies prevention. Individuals, NGOs and governments are therefore encouraged to use this opportunity to create awareness and encourage prevention.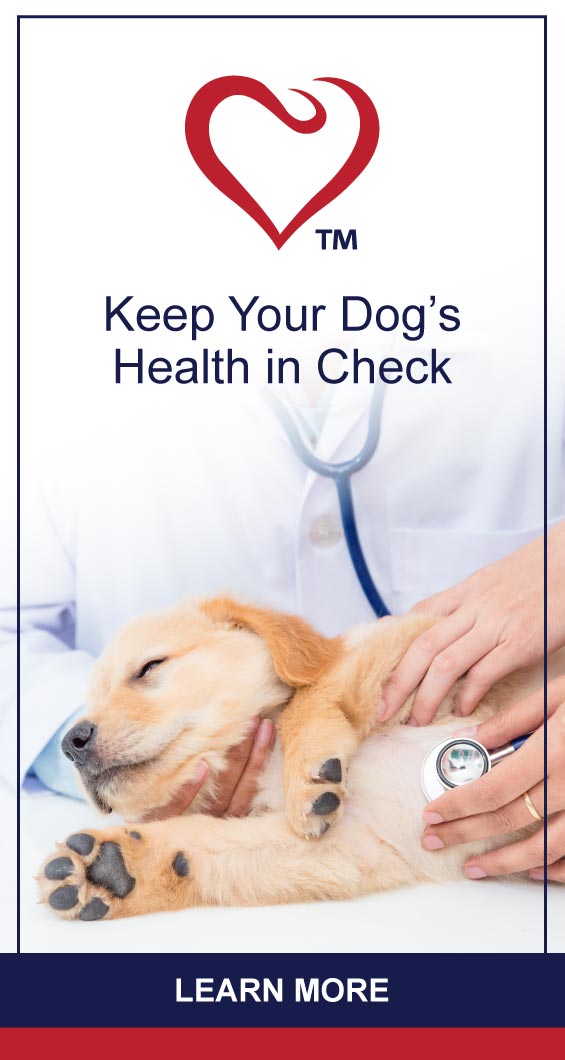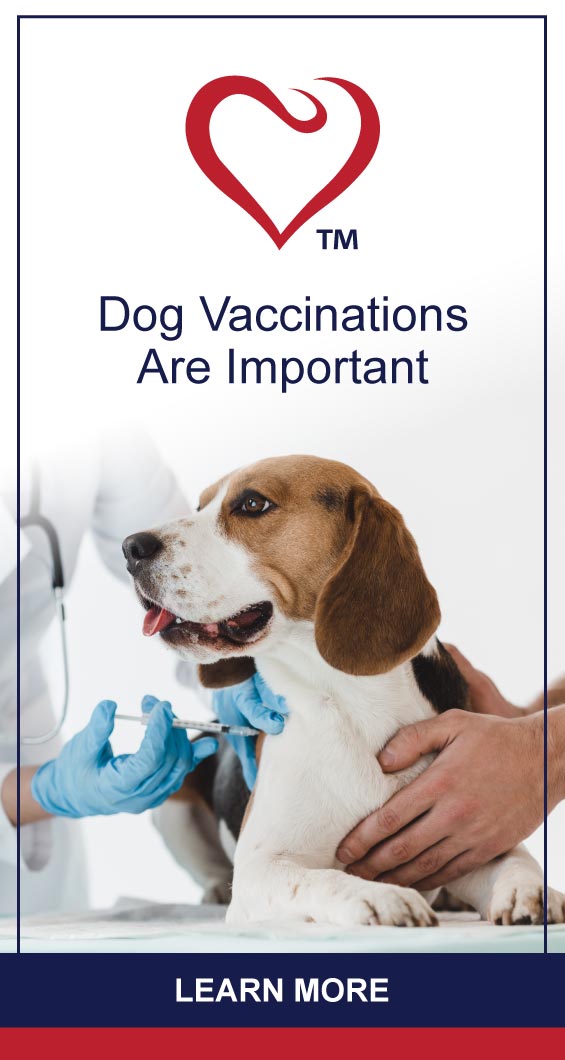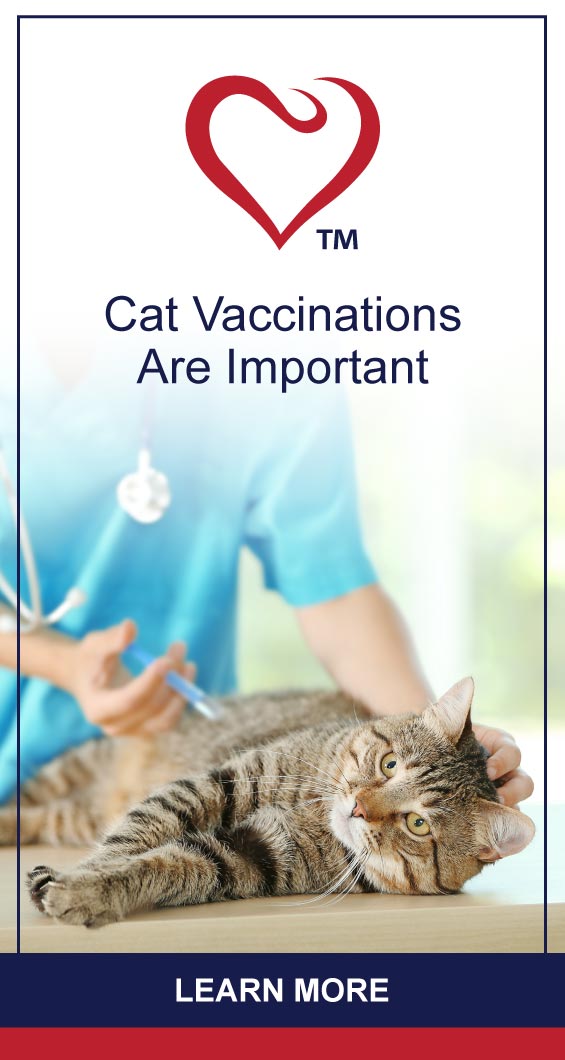 petlifesa-canine-vaccines-ad-set-slider-01-FIN
petlifesa-feline-vaccines-ad-set-slider-02-FIN
petlifesa-canine-vaccines-ad-set-slider-03-FIN
petlifesa-feline-vaccines-ad-set-slider-03-FIN